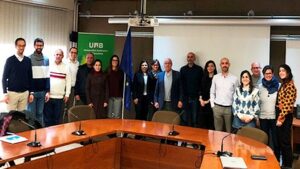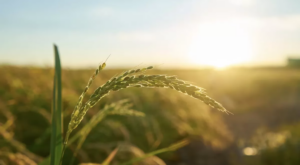 AERIS participates in VALZEO, a European project led by the Grup de Tècniques de Separació en Química (GTS) of the UAB and financed by the Horizon Europe program (MSCA-SE Program) that aims to revolutionize the way rice husk ash, a growing environmental and health problem, is used. The team, in which eight entities from Europe and America participate, will develop multifunctional compounds from the ash residues, which will be environmentally friendly.
More than 750 million tons of rice husks are produced worldwide every year, and it is estimated that this figure will continue to increase by 1% per year. This material is usually disposed of by combustion, but this process generates ash that is often landfilled and handled improperly, contaminating the environment, and causing damage to the respiratory system of humans and animals.
"At VALZEO, we are looking to develop multifunctional composite materials from rice husk ash and test them to remove various contaminants from water and to produce biodiesel", explains Óscar Prado, Director of AERIS.
VALZEO, acronym of «Valorization of agro-industrial waste to obtain zeolite-based composite materials and their use in environmental remediation and biofuel production», promotes and develops permanent international and intersectoral collaborations between academic research centers and the private sector. The entities involved, besides AERIS, are the Grup GTS de la Universitat Autònoma de Barcelona, Universidad Pablo de Olavide, Università Politecnica delle Marche (Italy), Sustainable Innovation Technology Service Limited (Ireland), Z-PRIME Ltd. (United Kingdom), Universidad de La Habana (Cuba), Ministerio de Educación Superior de Cuba and the Instituto de Investigación de Granos (Cuba).